Development of a new branding platform for Vesthimmerlands Funeral Home including: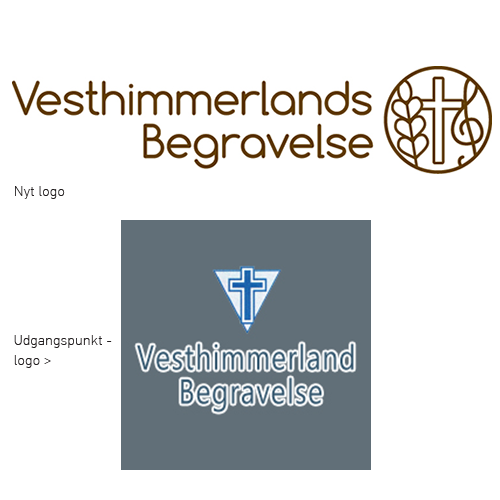 New logo , incl. logo – manual
New picture style , incl. coordination and participation at photo shoot at the company's home address and selected cities.
Texts.
Materials ; Ads, Appointment slip, worksheet, Word Template, email signature, information leaflet, business cards, labels, C4 and C5 envelopes, stationery ( for print and electronic use), presentation folder, song book and media plan.
New website – www.vesthimmerlandsbegravelse.dk
As well as new e-mail setup